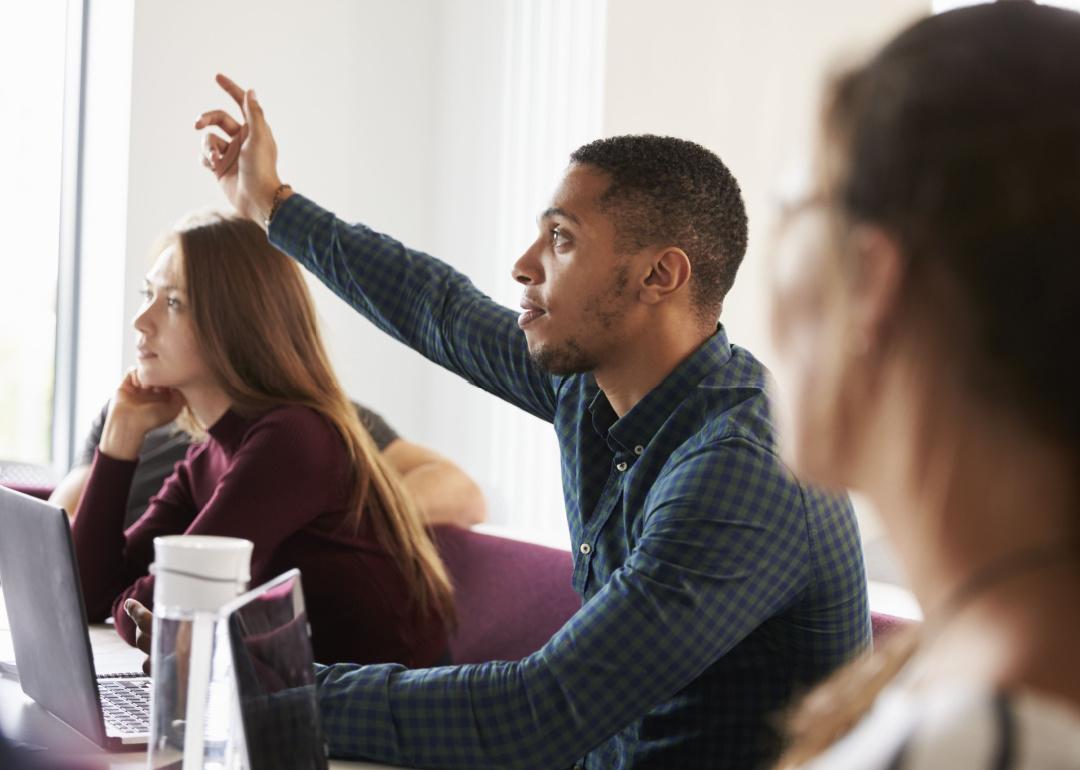 What free college looks like in the US
Study.com collected information on every state that offers some form of free college tuition from state government sources, news reports, and the Campaign for Free College Tuition.
Why many colleges are treating entrance exams as optional
Study.com analyzed recent trends in universities adopting test-optional admission policies amid the COVID-19 pandemic, using statistics from the SAT, ACT, FairTest, Common App, and news reports.
Jobs where you're most likely to be single at 40
Can an occupation influence your marital status? Stacker analyzed Census Bureau data to find jobs where you're most likely to be single at 40.
Best public colleges in every state
Stacker compiled a list of the best public colleges in every state using Niche's 2023 Top Public Universities in America ranking. 
What HR workers make in 18 major industries
Pyn uses Bureau of Labor Statistics data to rank the median annual salaries for human resources workers across 18 major U.S. industries.  
5 strategies to make note-taking better—and more productive
ClickUp breaks down the best strategies for improving virtual and in-person note-taking and making it more productive.